Hunt Peak was founded by Alex Danner, a Maryland native that has been hunting his whole life. Alex started Hunt Peak as a way to spread news and information about hunting to other hunters, as well as those looking to get into the sport.
Alex grew up hunting with his dad, Dennis Danner, and has traveled the world on various hunting trips including 3 trips to Africa to hunt dangerous game including Cape Buffalo. Dennis has hunted most animals around the world including polar bear, brown bear, Marco Polo sheep, Dahl Sheep, and much more.
Between Dennis & Alex, they have over 75 years of hunting experience. Alex & Dennis also operate a whitetail deer hunting outfitter in PA called Dannerholz Whitetails. Hunting has always been their true passion so after spending many years going on trips and staying with outfitters, they decided to start their own. For more information about the outfitter, please visit dannerholzwhitetails.com.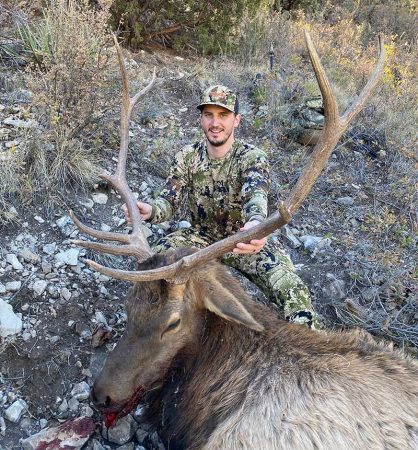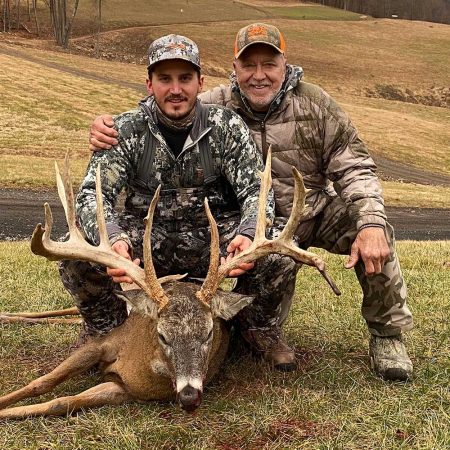 Being a part of the hunting industry has allowed Alex & Dennis to meet some amazing people from all over the US and the world. Dennis was even fortunate enough to meet Navy Seal Chris Kyle before he passed.
Fun fact: in the hit movie American Sniper starring Navy Seal Chris Kyle, Chris references "poking the bear" in the end of the movie. This is actually a reference to when Chris Kyle came over to the house and took a picture with the Polar Bear that Dennis had harvested. Pictures below.