Recent Hunting Gear Reviews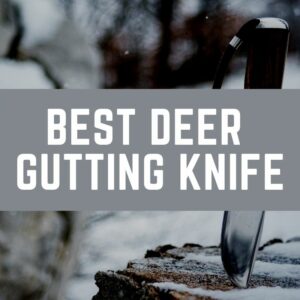 One of the most important tools in your hunting kit is your deer gutting knife. Different than a regular pocket knife, hunting knives are created with ease of use, safety, and precision in mind. To successfully harvest your deer and bring food to table, you need the right tools to make all your hard work worth the effort.
We've rounded up some of the best deer gutting knives of 2022. Our team of hunting and outdoor experts covers everything you need to know before making your purchase, including personal recommendations of the knives we have in our kits.
Read More »
Subscribe To Our Weekly Newsletter
No spam, notifications only about new products, updates.