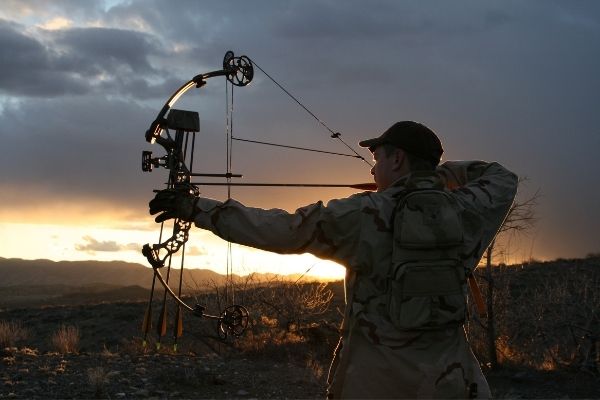 Here's something many bowhunters can attest to: bowhunting is fun, gratifying, and rewarding. However, its enticing benefits do not end there. If anything, bowhunting is also a great way to support conservation, connect with nature, and secure lean protein.
If bowhunting is something you would like to get into, you would be delighted to know you have the option to invest in archery hunts. Moreover, the hunting market offers infinite products that can help make your hunt easy, safe, and memorable.
Amazingly, gearing up for a bowhunt is easier than most people realize. Below are some of the essential bowhunting gear you need to get started:
BONE-DRY® weather and wind protection

Flexible for varying seasons


Firearm and bow attachment point

Channeled padding for comfort fit

Moisture-wicking interior

Designed for novice to intermediate beginner archers


Right and left handed draw options


Detachable limbs for easy draw weight changes


Hooded covery can carry broadheads

Traditional or compound bow use


Novice to immediate archers

Camouflage and bowhunting go hand in hand. Camo can help you remain unseen. This is important, so unsuspecting games approach within range. Matching your clothing to your hunting area can seem complicated. However, experts at sporting goods or archery stores can easily help you out.
It is also important to remember that bowhunting can involve sweat-pumping and vigorous activities followed by long stretches of wet waiting under harsh elements. That said, layering is recommended as it allows you to stay comfortable and remove or add layers to match your current situation.
If you need something to get started, we recommend the RedHead Silent Stalker Elite Parka, because it works as a base layer in colder temps but can be worn on its own in warmer weather, as well, allowing versatility all hunting season long. 
It is ideal that you opt for a backpack that meets the demands of the areas you will be hunting in. For instance, if you want to pursue a white-tailed deer, a small daypack can easily handle your hunting gear, water, and lunch.
Typically, you won't be wearing the pack on long hikes. Even so, many bowhunters still prefer a quality backpack that will carry their bow and give them the option to do hands-free hikes to their stand.
If you intend to hunt in Western states, investing in a quality backpack is recommended. Backpacks can come in different sizes and are designed to carry various loads. Often, their frames are designed to match different torsos.
Backpacks that are properly fitted allow you to carry heavy loads with ease since they distribute the weight to your hips. This is especially helpful for Western bowhunters who typically pack their animal's meat out of the mountains.
Since your backpack is a gear that requires proper fitting, it is recommended that you purchase your backpack from stores with seasoned hunters so they can help you pick the suitable model and size for your needs.
If you're looking for something that can do it all, we recommend Cabela's Bow and Rifle Pack. It has an attachment point for both a rifle and a bow, so it can be used in different seasons, and is rated highly for comfort and use by other hunters.
Polyester and 600-denier polyester-oxford construction
4 lbs., 10 oz.
Capacity: 2,500 cu. in.
Dimensions: 21″ x 1″ x 7″
Firearm and bow attachment point
Easy access via back panel
Channeled padding
Optional holster attachment point on hip belt
Rain cover
Blaze flag
Optional hydration reservoir for additional purchase
Broken-in and sturdy boots can do a great job of protecting you in any weather. Having warm, dry, and blister-free feet is a must if you want to hunt hard and long. When looking for the right boots, narrow down your options based on where you intend to hunt.
For instance, rugged boots that will protect your toes during steep descent and hold your foot firmly would be ideal for Western hunts. If you intend to hunt in warm climates, opting for breathable boots would be a good idea.
If you are hunting marshes and wetlands, pick top-quality and calf-high rubber boots. If you are hunting in a cold region, consider investing in insulated boots. This is especially beneficial if you will be sitting for hours inside ground blinds or on treestands.
Our recommendation for the colder weather hunts is Cabela's Iron Ridge 800 GORE-TEX Insulated Hunting Boots: long-lasting and comfortable. 
One of the simplest weapons you can purchase is longbows or traditional recurves. Longbows have been used for thousands of years, and they have been proven effective for hunting and self-protection.
For many, shooting and harvesting game animals using a longbow is considered tricky but very rewarding. A traditional but powerful bow can take on elks, bears, or deer. However, it will require more strength than a compound bow. Longbows are also considered the most affordable option for bowhunters with tight budgets.
Similar to longbows are recurves and are another great starting point for archers and bowhunters. We recommend the Samick Sage Takedown Recurve Bow for novices and beginners.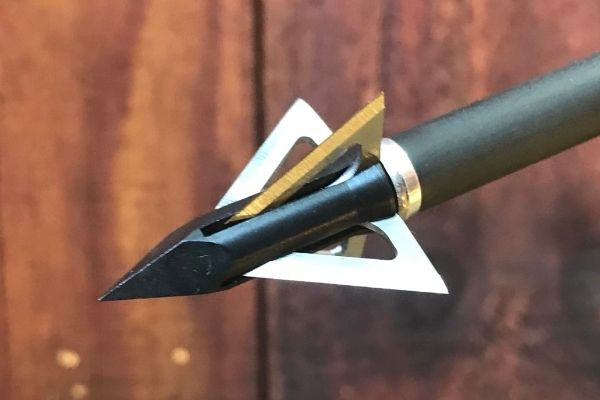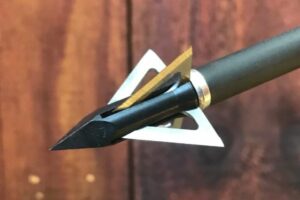 For target practice, many archers shoot arrows that are tipped with practice points. When bowhunters preparing for bowhunting season, it is recommended that you swap your field points for broadheads.
Broadheads are designed to wield blades that are razor-sharp and can cut through an animal's flesh, organs and hide. Broadheads can also help warrant an ethical and quick harvesting.
When it comes to broadheads, you have several options available at your disposal. That said, it would be best to seek expert advice to ensure your broadhead will match your setup.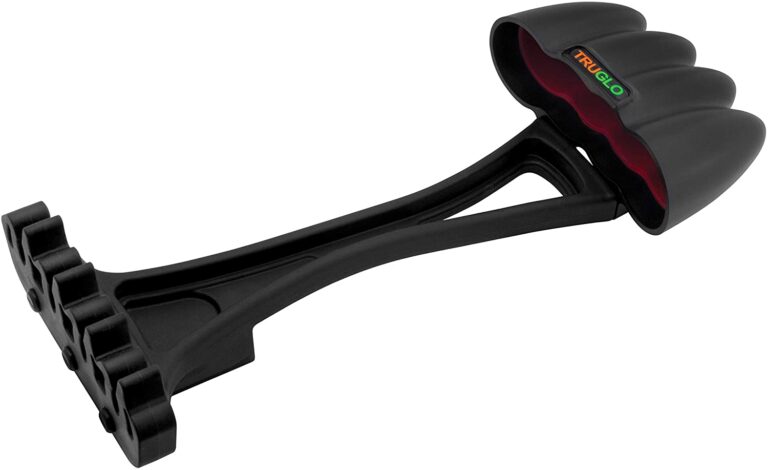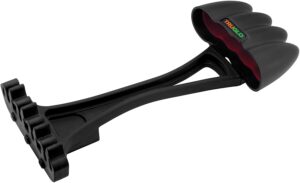 The accessories you will need will depend on your budget and bow. If you are shooting a crossbow, traditional, or compound bow, a hooded quiver is required to carry your broadhead-tipped arrows.
Many hunting quivers are attached to the crossbow or bow. However, some prefer quivers they can attach to a pack or carry over their shoulder.
The TRUGLO TUFF-LOC Lightweight Compact Composite Quiver is our recommendation for an attachment quiver.
To hold the arrow in place while you draw and shoot, an arrow rest would be a good idea. When it comes to arrow rests, the options are aplenty, and they vary by personal preference and bow. Release-aids are used to attach the bowhunter to the string. It also comes with a trigger that releases the arrow.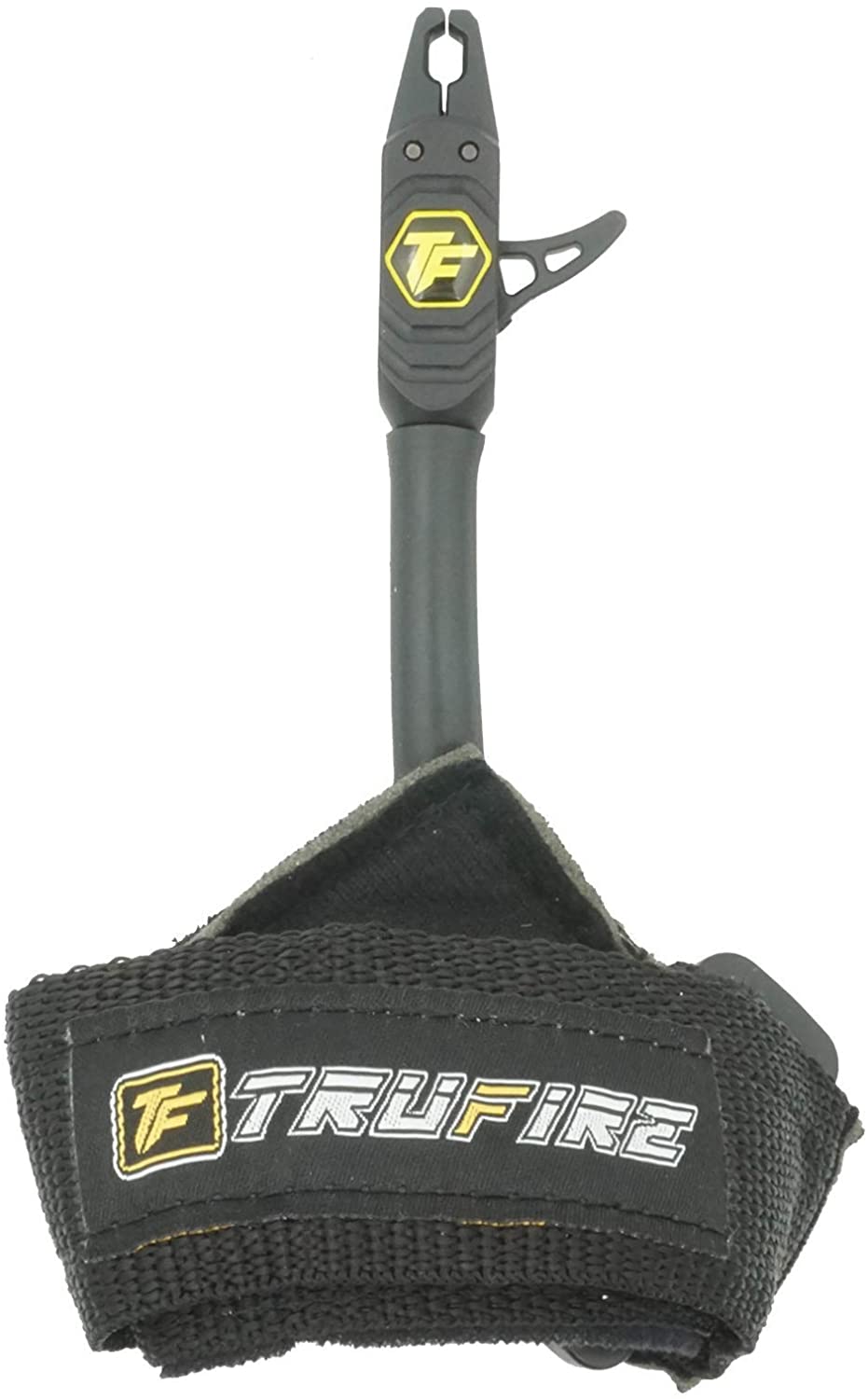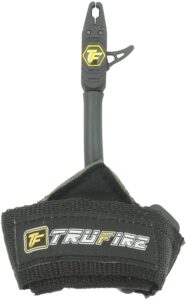 Release-aids are considered basic gear if you will use a compound bow. Traditional bows utilize a finger or glove tab, which protects your fingers when you draw the bowstring and release the shot.
Check out the TruFire Smoke Compound Bow Release if you want a highly rated bow release. If you're shopping on a budget, the TruFire Patriot Trigger Release is a great product to consider, as well.
A bow-sight is used as a reference point when you aim. Typically, bow-sights have one to six pins you can adjust individually to precise distances. You would also be delighted to know that you have plenty of options when it comes to bow-sights.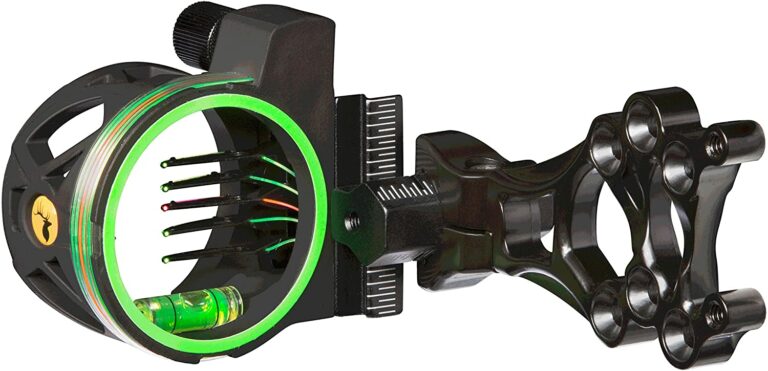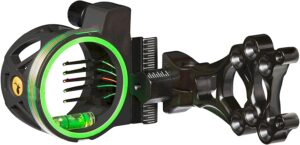 A bow-sight is not a necessity if you will use traditional gear. However, they can be used as great training aids when you are learning archery and would like to achieve consistent accuracy.
The Trophy Ridge Volt 5 Pin Bow Sight is a great option for those using a traditional bow or a compound bow. It's perfect for novice to immediate archers and includes a variety of pins and a bubble level for improved accuracy.
Crossbows are typically sold in kits, and it comes with everything you need to start shooting. Fortunately, you also have other options if you don't like what came with your kit. For example, scopes have various magnifications and varying price points.
Check with an archery professional to figure out the scope that will best fit your hunting needs.
If you need further advice and help with picking your bowhunting gear, check your nearest archery shop. It would also be a good idea to check archery shops near your hunting destination, call for advice, and stop by once you get to your destination. Often, the staff manning these stores are adept bowhunters and can provide valuable advice and guidance.