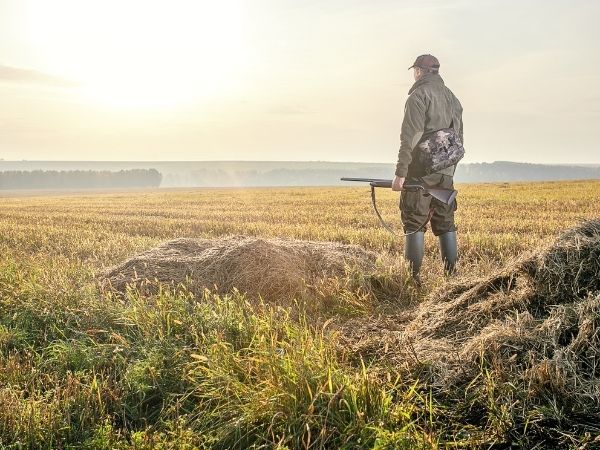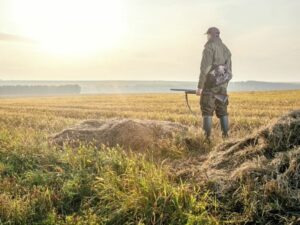 Fall is here — gorgeous foliage, crisp mornings, and hunting season is in full swing! Have you got the right gear for the season? Let's make sure! 
A lot of hunting happens in fall – fowl, deer, bows, muzzle-loaders, and more. Gear up with the best hunting products and you'll be sure not only to have the most successful season ever, but also come away some incredible memories that last. 
100% waterproof protection

Flexible and durable material


Dead Metal Sound Dampening

42"W x 42"D magnum-size platform

Water-resistant PVC coating
Top Fall Hunting Clothing Recommendations
Fall Hunting Jacket - Redhead Open Mesh Leafy
First things first – you need a quality hunting jacket. The RedHead® Open Mesh Leafy Hunting Jacket helps you vanish into the brush with ease.
Lightweight, quiet, and comfortable, made of 100% polyester fabric, this camo jacket provides ultimate concealment. Featuring a 3D camo design, it's the perfect hunting jacket to provide proper disguise.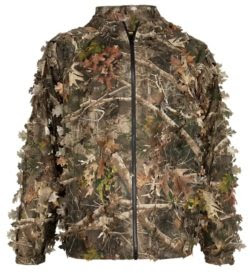 Fall Hunting Waders - Cabela's Classic Series
Heading to the water? The durable Cabela's Classic Series II Neoprene Boot-Foot Waders provide 100% waterproof protection you can count on.
These waders are made of flexible 3.5mm neoprene laminated to a durable nylon jersey. When you need to hold in body heat and shield the chill of the water, Cabela's Classic Series Waders can't be beat.
The rubber boots come lined with 600-gram 3M™ Thinsulate™ Ultra Insulation. This blocks out the cold and even has a cleated sole for better traction, protecting you during all water hunts and treks. 

Best Tree Stands for Fall Hunting
Climbing Treestand - Summit Viper SD
Get something completely accessorized and ready to go.  The Summit® Viper® SD Ultra Climbing Treestand is a popular model that we previously reviewed in our Best Treestands Article. 
The Summit Viper has tubing that is foam-filled, creating Dead Metal Sound Dampening. The adjustable seat means both gun-hunters and bow-hunters have perfect aim while fully seated.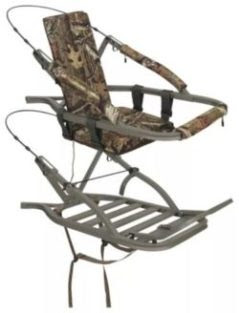 360 View - API Outdoors Tripod
Looking for something that gives 360-degree views? Try the API Outdoors® Grandstand DLX Skypod™ Tripod Stand.
Providing a first-class way to get a bird's eye view of all the action for open range hunting. The Skypod has a 42"W x 42"D magnum-size platform and an ultra-comfortable zero gravity swivel seat.
This tree stand accommodates gun or bow hunting with its design so all you need to do is set it up and be prepared to hunt from any angle, any side.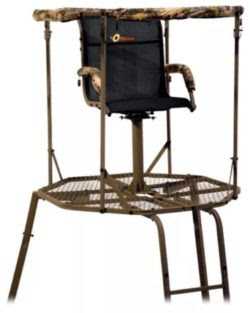 Don't Forget the Small Things!
Bird Hunter? You're Covered
Helping you switch locations quickly and easily when birds are hitting another field, this layout blind is exactly what you need. 
Cabela's Northern Flight Mobile Elite Layout Blind is compact, lightweight, and has a 3-fold setup/takedown that doesn't take up time with assembly.
Water-resistant PVC coating combined with water-resistant 600D polyester floor and shell blocks out moisture including rain and dew. With a full-sized cockpit offering fast and easy entry and exit, an additional came mesh face screen on the framed door gives extreme coverage.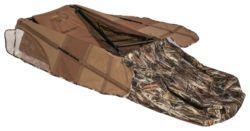 Your fall hunting pack should have everything from game calls to
optics and scopes
. A successful hunting season means being prepared for anything with a full collection of items at hand.
Gear up for fall
and check out more of our hunting recommendations to ensure you have the best hunting items this season.